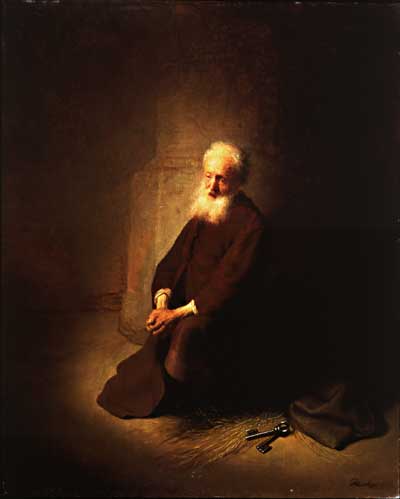 I came across a very obscure canon in St Hippolytus'
Apostolic Tradition
(composed ca. AD 215):
If a confessor has been placed in chains for the Name of the Lord, hands are not laid upon him for the office of deacon or presbyter. He has the honor of the office of an presbyter through his confession. If he is instituted as a bishop, then hands will be laid upon him.

St Hippolytus,

Apostolic Tradition

10.1
According to this document, if a man physically suffers for the sake of the Gospel of Christ, he can be enrolled as a presbyter or deacon without the normal laying on of hands by a duly consecrated bishop.
This document is in material error on this point, but it does reveal a certain level of
oikonomia
at play in the early church with respect to Orders. It seems that there were men celebrating the Eucharist because they had suffered persecution and not because they had received the laying on of hands by a valid bishop. Again, I'm not approving of the custom, just bringing out an interesting text for discussion.
It's worth noting that Hippolytus was an antipope (the first one ever) and so perhaps everything he wrote cannot be trusted. He is a saint because he reconciled with the true bishop of Rome (St. Pontian) in a prison camp.