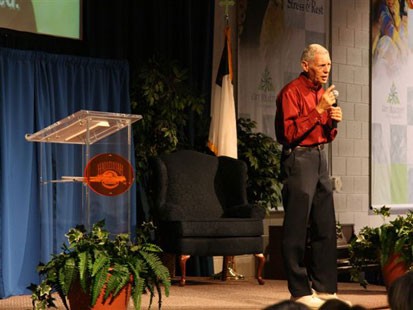 This is a bit strange.
The Rev. George Malkmus surveys the crowd of nearly 400 packed into a former college auditorium and finds that people have come from all over the country -- and even from Nigeria -- to hear him preach the Gospel. But it's not his approach to scripture that draws this crowd. It's his diet: "the Hallelujah Diet." Read it all from ABC News.
Has anyone heard of this "Hallelujah Diet"? Is it the newest fad? Here is a
critique of the Hallelujah Diet by Reformed Chicks Babbling
.