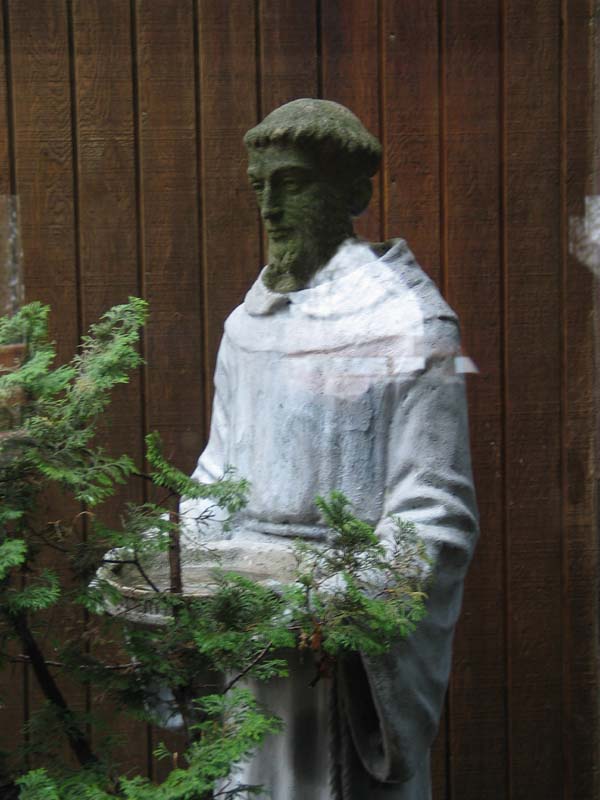 The President of Fuller Theological Seminary, Richard J. Mouw,
wrote this interesting piece on the Catholic practice of prayers to saints
. Dr. Mouw explains how he has warmed up to the practice, though he has yet to initiate "actual conversations with people who have halos around their heads." Dr. Mouw hasn't bought a Rosary yet, but he has placed a statue of St. Francis in his yard, "near the bird feeder." A guess that's a good sign.
Hat tip to Dr. Scott Johnson.